I took the chickens to my beloved Chevron for lunch today. That's right, you heard me - the Chevron gas station has some killer food - old country kind of food.
Occasionally, when I tell my yankee friends (which my husband thinks is anywhere outside of Mississippi, Alabama, Georgia, Tennessee and Louisiana) that we're lunching at the gas station, they laugh at me. But today, while paying the lady for my gas/food, I noticed the cover of Bon Appetit magazine, sitting up in a frame on the counter, in which my dear Chevron was written up as a hot spot for food :-)
I said to the lady, "Well isn't that cool!"
And she said, "We were in that Gentleman's magazine a couple of months ago."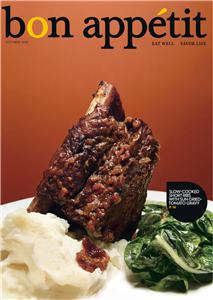 "GQ?" I asked.
"That's the one," she said with a smile.
So there, distant friends, I'm not crazy :-)
OH!!!!!! I forgot to mention the fact that Coach O mentions my Chevy in the new movie The Blind Side too!!! Which, by the way, is utterly fantastic! And great for the entire family. RUN, don't walk to see it! It's incredible!!